World
A pride parade was held in Istanbul despite the ban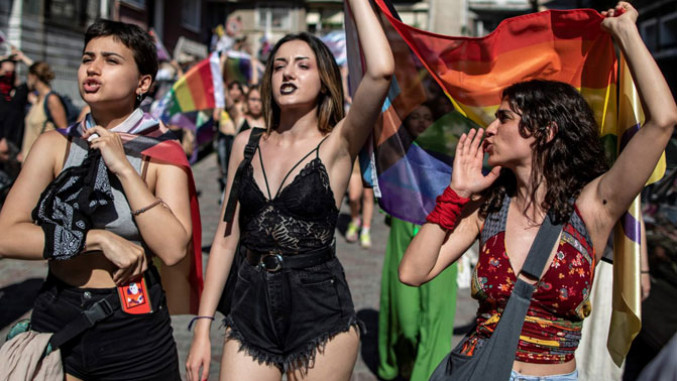 ISTANBUL – Several hundred activists, despite the ban, gathered today at the pride parade in the center of Istanbul.
They held the rally in the Nisantaşı district, as they were denied access to Taksim Square, where large anti-government protests were held in 2013, the Guardian writes.
This year's Pride ended earlier than expected, without any street clashes or police violence, but more than 40 activists were detained.
The British paper adds that Turkey's LGBTQ+ community fears even more pressure after Recep Tayyip Erdogan won elections in May, extending his rule until 2028.
During the election campaign, Erdogan accused the main opposition party and its allies of being pro-LGBTQ+ before and after the election, promising his supporters that the LGBTQ+ community would never enter his party with Islamic roots. "Under the pretext of protecting family values, the authorities deny LGBTQ+ people the right to live freely," said Amnesty International Europe Director Nils Muižnieks.