Politics
The governor of Florida is running for president of the United States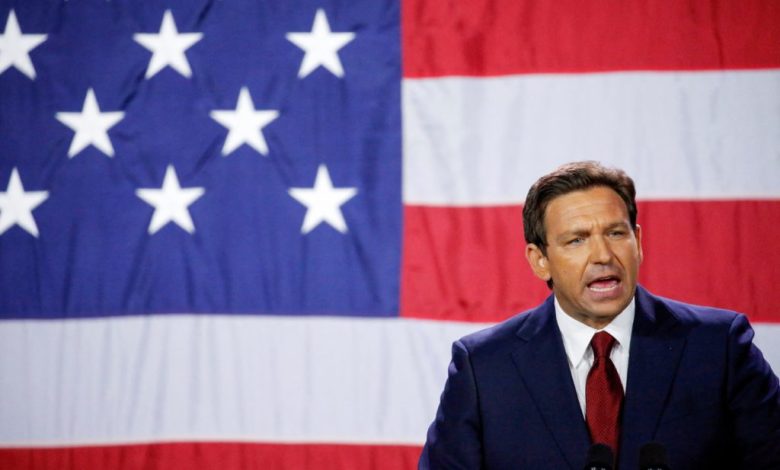 Florida Gov. Ron DeSantis has officially entered the 2024 US presidential race, entering a tight race with a solid slate of contenders for the Republican nomination.
The race for the party nomination will be a test of both his national credibility as an outspoken conservative and the party's willingness to part ways with former President Donald Trump, the Associated Press reported.
The 44-year-old Republican demonstrated his decision by filing his candidacy with the Federal Election Commission before announcing it in a video on social media.
He also tried to discuss his decision in an online conversation with Twitter CEO Elon Musk, though the audio on the show dropped out multiple times.
"We need the courage to lead and the strength to win," Desantis said in the one-minute video, adding:
"I'm Ron DeSantis and I'm running for president to lead our great American comeback." Despite a rocky start, DeSantis' candidacy announcement marks a new chapter in his extraordinary rise from a little-known congressman to a two-term governor and a leading figure in the country's bitter battles over contentious issues such as race, gender, abortion, and other divisive issues. topics. Desantis has been seen as Trump's strongest challenger in the Republican Party, although he faces questions about his far-right politics, his lack of exposure, and his lack of connections in the Republican "ecosystem."
However, he has generated significant interest among voters who will vote in the GOP primary, casting himself as a younger and "more electable" version of the 76-year-old former president. For the Republican nomination, Ron DeSantis will compete with former U.S. Ambassador to the United Nations Nikki Haley, Sen. Tim Scott of South Carolina, former Arkansas Gov. Asa Hutchinson, and biotech entrepreneur Vivek Ramaswamy.
Former Vice President Mike Pence is also considered a likely contender but has yet to announce his candidacy.