World
Thousands of people at the Pride Parade in Jerusalem
JERUSALEM - Thousands of people marched today in the Jerusalem Pride Parade - an annual event held for the first time under Israel's new far-right government.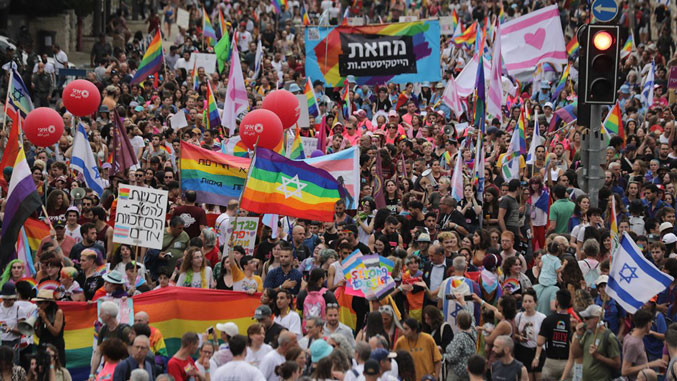 The march in this conservative city is always tense and strictly secured by the police, and has been marked by violence in the past, AP reported.
This year, Israel has found itself deeply divided over a controversial government plan to overhaul the judiciary. The plan exposed long-standing social divisions between those who want to preserve Israel's liberal values and those who want to shift them toward more religious conservatism.
This year's parade in Jerusalem, amid tight security, drew more people than usual in a show of force against the government and its plan to reshape the legal system.
"In Israel, there is not one fight for democracy and another for LGBTK+ rights," said opposition leader Yair Lapid in a speech to the crowd. "It is the same fight, against the same enemies, in the name of the same values," he added.
Other opposition politicians and US Ambassador to Israel Tom Nides joined Thursday's march.
"I don't see this as controversial one way or the other," Nides said.
"This is about rights and human rights, and that's what unites America and Israel," he added.
Prime Minister Benjamin Netanyahu's government is made up of ultra-nationalist and ultra-religious parties that openly oppose homosexuality, although the Israeli leader has promised to protect LGBTQ+ rights.
Minister of National Security Itamar Ben-Gvir announced that there will be a "massive" police presence to guard the demonstrators and that he supports the freedom of expression manifested in the parade. Israeli police said more than 2,000 officers were deployed along the parade route.
"The duty of the police will be to protect, guard and secure the participants, even if the minister does not agree with the parade, the safety of the marchers is above all," said Ben-Gvir, according to Tanjug.