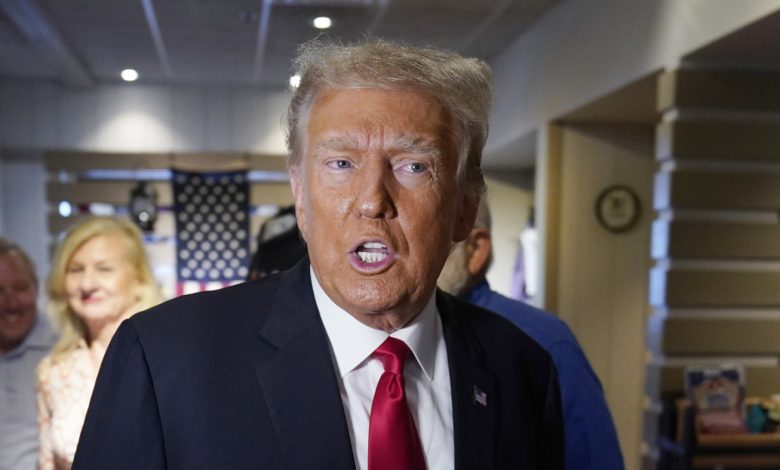 Former US President Donald Trump commented on the conflict between Russia and the Wagner mercenary group in a post on the "Truth Social" social network he created, BGNES reported.
He called the armed rebellion in Russia a "big mess" after Wagner's leader Yevgeny Prigozhin diverted his paramilitary forces from Moscow.
Trump issues cryptic warning on Wagner Russia coup
#62423 #donaldtrump #russia #trump #Ukraine #ukrainewarhttps://t.co/FfCDfhzGYs

— The Sun (@LuffyRd5) June 24, 2023
"Big mess in Russia, but be careful what you wish for. The next one could be much worse!" Trump wrote.
In a separate post, Trump accused US President Joe Biden and his son Hunter Biden of taking large sums of money from both Russia and China.
Trump's comment referred to Hunter Biden's alleged business dealings with Ukrainian and Chinese companies, which are currently under investigation over allegations that President Biden engaged in a bribery scheme during his tenure as Vice President of the United States.
Russian President Vladimir Putin accused Yevgeny Prigozhin's Wagner Group, a private mercenary force, of mounting a coup, and vowed to take "decisive actions" to crush the rebellion. https://t.co/QIDHwQmhar

— VANITY FAIR (@VanityFair) June 24, 2023
Trump also said that Biden would do whatever China asked of him regarding the situation in Russia, and said that Russia and China were natural enemies "until Biden came along."
Trump's comments come days after the current US president called Chinese President Xi Jinping a dictator. The remark drew an official protest from China, but Biden dismissed concerns that relations between Washington and Beijing were deteriorating and said he expected to meet Xi in the near future.
How will Donald Trump handle the Ukraine-Russia war?
Donald Trump gives the Bidens an easy lawsuit to win. https://t.co/YYLIPDUjQn

— Joe Martin (@joedmartin) June 25, 2023
Trump, who is running for re-election in the US in 2024, has alternated between complimenting Putin on his invasion of Ukraine, calling him "brilliant" and "sensible" and saying that the invasion of Russia would not have happened if he had been President.
"President Putin, he would never enter Ukraine if I were president. Never," Trump said some time ago.
The Republican claims that if he is re-elected, and if the war between Russia and Ukraine is still ongoing, he will be able to end the conflict in 24 hours.