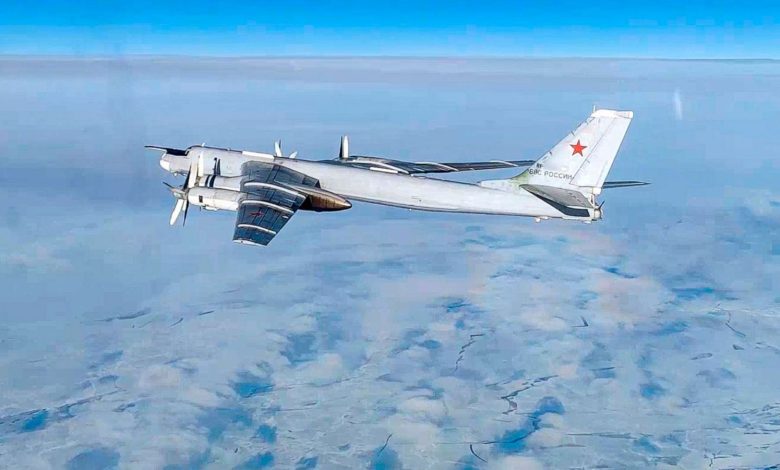 US fighter jets intercepted six Russian warplanes off the coast of Alaska on May 11 during a major multinational military exercise hosted by the US. This was announced by the North American Aerospace Defense Command (NORAD).
The intercepted Russian bombers were in the Alaska Air Defense Zone, which serves as an early warning buffer zone outside US airspace. They did not enter the US or Canadian sovereign airspace itself. MORE: Russian fighter jet tries to shoot down Polish L410 over Black Sea, Romanian fighters poised to intervene The Russian air group included Tu-95 Medved bombers, Il-78 tankers, and Su-35 Flanker-E fighters.
The NORAD intercept mission included the F-16 Fighting Falcon, F-22 Raptor, KC-135 Stratotanker, and E-3 Sentry AWACS. According to NORAD, similar incidents involving Russian military aircraft occur regularly.
NORAD identifies, tracks aircraft movements and, if necessary, escorts them out of the area. MORE: Russian fighter jets provocation in NATO Baltic Sea exercise area "This is not the first and probably won't be the last," Pentagon spokesman Brigadier General Patrick Ryder told reporters on May 15. He added that the US had "reacted accordingly".