Tech
US: China-funded hackers attack critical infrastructure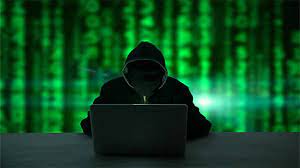 A Chinese-funded hacker has penetrated the networks of critical US infrastructure, Washington, its Western allies, and Microsoft said yesterday, warning that similar campaigns could occur worldwide, AFP reported.
In a joint advisory, the cyber security services of the US, Canada, UK, Australia, and New Zealand warned of a "group of activities" linked to a "Chinese state-sponsored cyber operator also known as Volt Typhoon".
"Private-sector partners have identified this activity as affecting networks in sectors of the US's critical infrastructure, and the agency believes the perpetrator may use the same techniques against these and other sectors around the world," the warning said.
In a separate communique, Microsoft indicated that "Volt Typhoon" has been operating since mid-2021 and has directed part of its efforts to critical infrastructure on the island of Guam, where a large US military base is located in the Pacific Ocean, writes BTA.
The campaign threatens to "disrupt critical communications infrastructure between the US and the Asian region in future crises," Microsoft warned.
"The observed behavior suggests that the threat author intends to conduct espionage and maintain access (to the infrastructure) undetected for as long as possible," the company added.